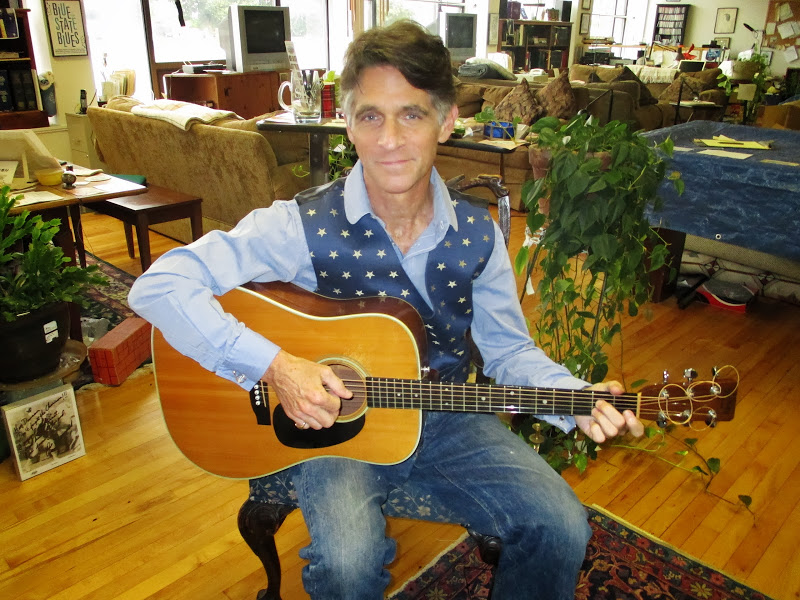 "Why did the moron go into music?" As the old joke goes. "For the money."
It's a joke I can't help but think of when I wonder why musicians do it. But the answer is always easy: We do it "for the music." Does anything bathe your soul, electrify your soul, move your soul more than music?
I started by playing guitar, which I still play. I can write honestly that my most cherished physical possession in this life is a Martin D-28 bought from Matt Umanov when his store was still a hole-in-the-wall on Bedford Street in Manhattan, a far cry from the much handsomer and larger affair on nearby Bleecker. That axe drove much of my first song cycle, called "Marathon," in the late 1980s, a day in the life of a typical adult American professional. But I'd already grasped that the premier instrument of composition is the piano, which has become my primary composing and performing instrument.
I keep things lean by performing solo.
I'm a singer-songwriter out of the New York area who believes what Steve Jobs clearly believed: that music has a unique power to move people. Moving people with my music is quite literally what I wish to do. Read more….
I'm grateful to have had the opportunity to live and work in music, to have the opportunity to put into words and notes what I regard as the essentials in life. Ultimately, it's essential to be positive, so I infuse my music with positivity.  A song from "The Blue State Blues" sums it up for me. Gospel-flavored, it goes by the title of "Let the Glory Out!" The chorus echoes from my soul: "Let the glory out! Let the glory out! It's time to be discoverin' just what it's all about! The voice of jubilation will tame the voice of doubt! So open that voicebox and let the glory out!"